Further Chapters
The author has kept the book up to date by writing additional chapters, one for each season, to provide a historical record, and these can be downloaded free of charge by clicking on the images below
CHAPTER 13 (season 2009-10) revolves around the sad passing of the well-respected manager Keith Alexander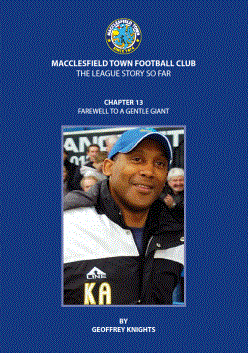 CHAPTER 14 (season 2010-11) includes the death of player Richard Butcher at the age of 29.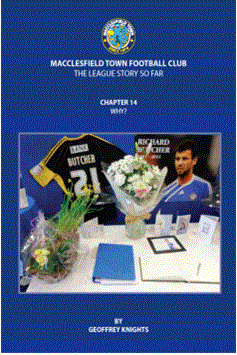 CHAPTER 15 (season 2011-12)
in which the Silkmen suffered numerous injuries culminating in them being relegated to the Blue Square Bet Premier League following 15 consecutive seasons as a Football League club. See the Non-League Scene for season chapters from 2012-13 to 2017-18.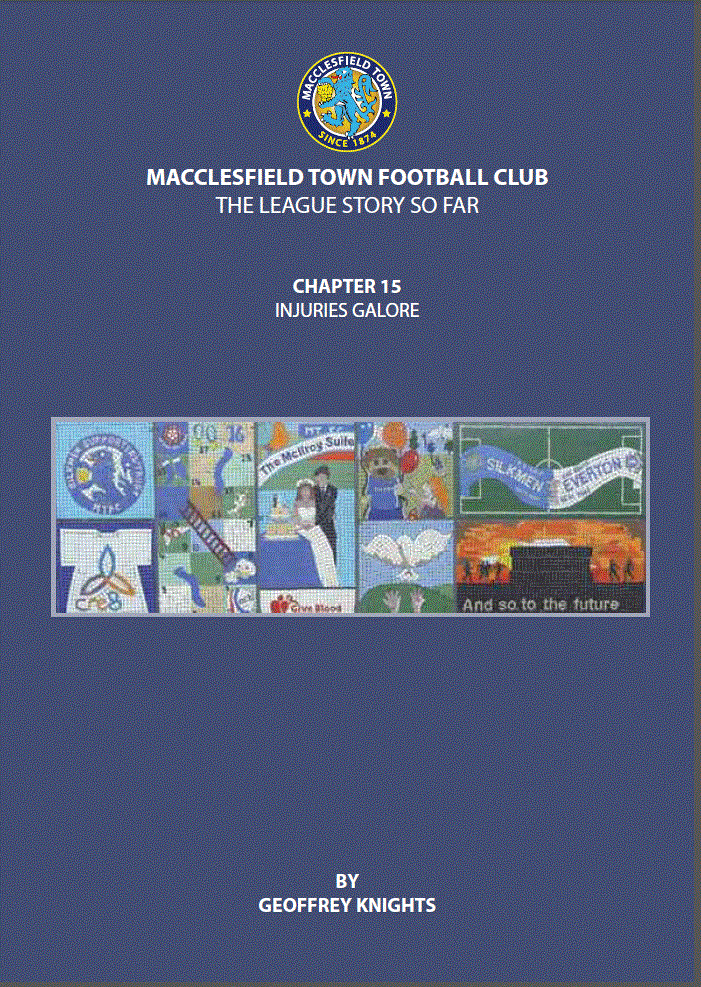 CHAPTER 16 (season 2018-19) - Having been crowned champions of the Vanarama National League in 2017-18, Macclesfield Town regained their Football League status playing in the Sky Bet League 2 for the 2018-19 season. Life proved to be difficult with a relegation battle from start to finish, the Silkmen only retaining their Football League status in the last match of the season. Also, along the way financial problems arose.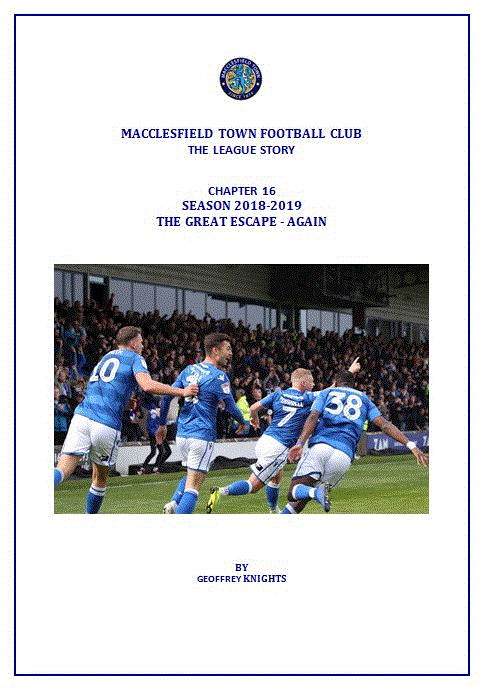 CHAPTER 17 (season 2019-20) - A season troubled by financial issues and disciplinary proceedings by the English Football League resulting in points deductions which saw the Silkmen relegated to the National League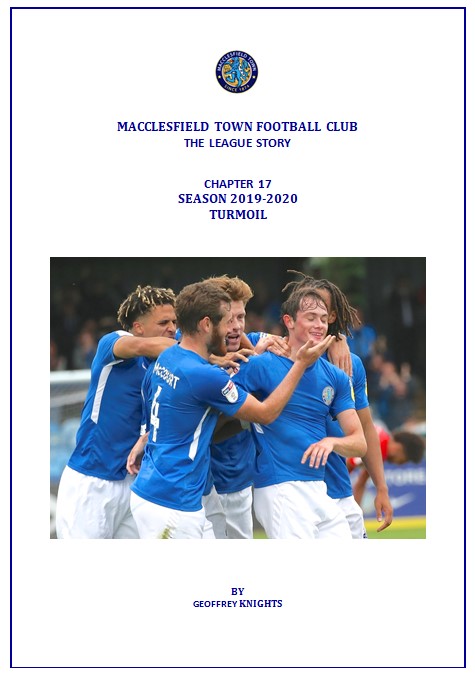 To view these extra chapters Adobe reader is required and can be downloaded here